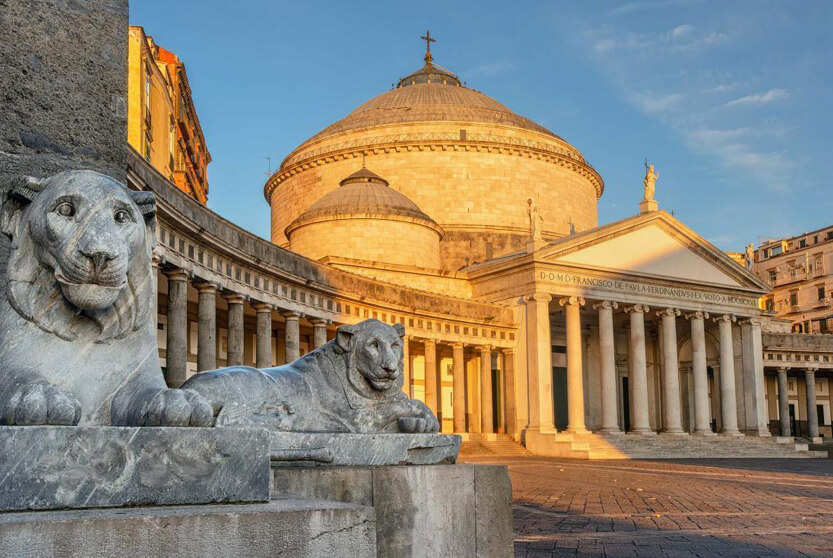 Discovering the city of Naples to learn about its cultures, customs and traditions and try some of the typical Neapolitan dishes. The tour starts every day with meeting at Piazza Municipio.
The route starts from Piazza del Plebiscito, continuing along via Caracciolo and Castel dell'Ovo. Continuing the visit to the 'Pignasecca', Spaccanapoli and San Gregorio Armeno.
The tour ends with a stop at the Cathedral of Naples, the famous Cathedral of San Gennaro.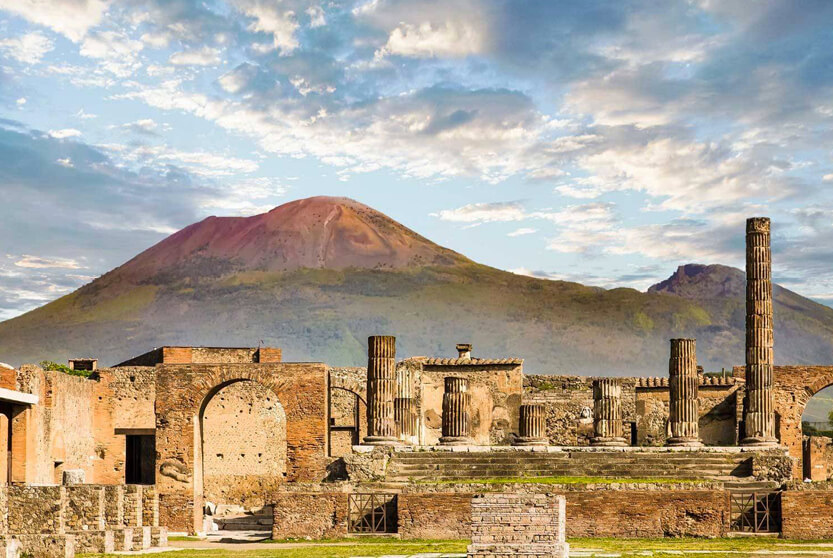 Not just Naples! 3 days to discover Napoli Sotterranea, Pompeii, the Vesuvius National Park and the Sorrento Coast!
Day 1: guided tour and entrance ticket to Napoli Sotterranea.
Day 2: pickup from pre-selected meeting points, transport from Naples to Pompeii and Vesuvius, guided tour with archaeological guide in Pompeii, lunch with pizza and drink.
Day 3: pickup from pre-selected meeting points, transport from Naples to Sorrento, Positano and Amalfi, tour guide on board, lunch on the coast.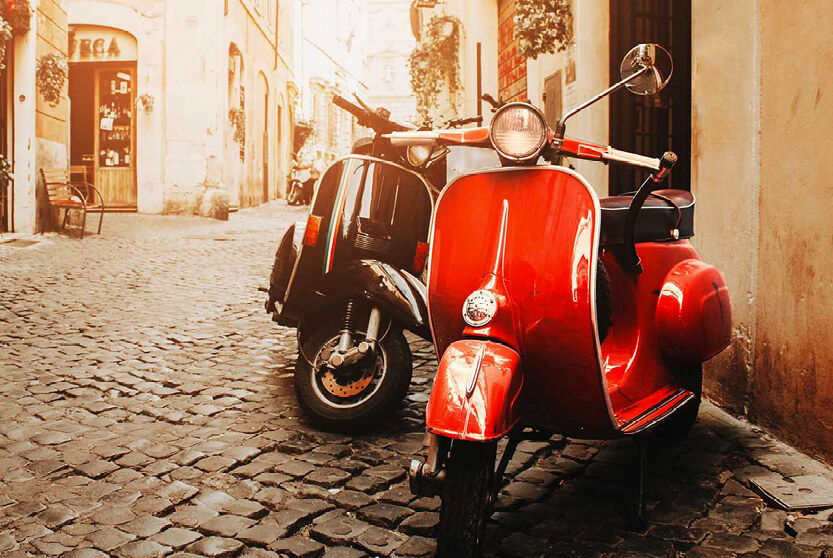 Discover Naples in a unique and fun way!
An expert tour guide will take you on a vintage Vespa to discover the most beautiful city's landscapes and in search of the wonderful views for which Naples is famous throughout the world. Discover the island of Nisida and the panoramic Via Petrarca from which you can enjoy the splendid view of Vesuvius over the Gulf. Admire the enchanting panorama from the Sant'Antonio terrace in Posillipo. Reach the imposing Castel dell'Ovo and discover the elegant Piazza Trieste e Trento and Piazza Plebiscito. Enjoy the voices and scents of a city that is rich in traditions and folklore.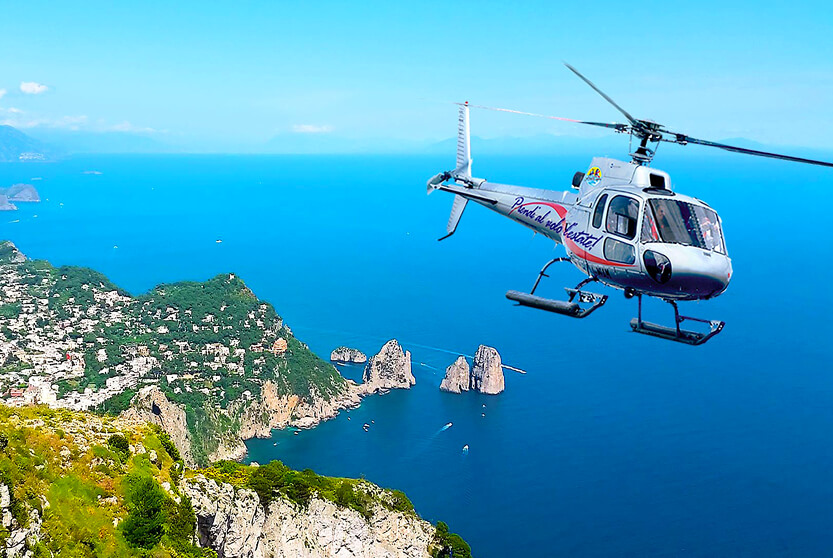 Pompeii + Vesuvius by helicopter​
Live a unique experience flying over the ancient ruins of Pompeii and Mount Vesuvius!
The overflight will have one duration of 40 minutes. You will admire the summit of Monte Somma (1133 m) with the cone of Vesuvius (1281 m) on the right: both are separated by a valley, called 'Valle del Gigante'. A more majestic and surprising experience at the same time.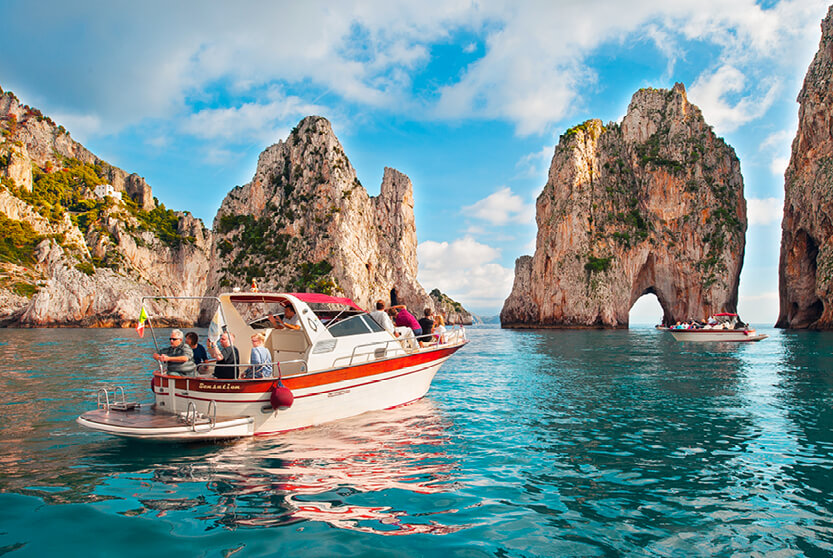 Take the opportunity to relax on a boat and visit the famous island of Capri.
Reached the port of Naples where, you will reach the island on a private boat in about 45 minutes. The boat will sail around the island to let you admire the different caves, the Natural Arch and the famous cliffs, known as 'Faraglioni'. You will also have the opportunity to swim and immerse yourself in the crystal clear water. During the tour you will have 3-4 hours of free time so you can also visit the mainland and, perhaps, relax on the beautiful beaches of Capri.